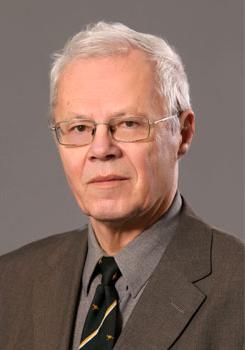 Monografijos ir mokslo leidiniai
I.
Р. Каразия. Введение в теорию рентгеновских и электронных спектров свободных атомов. Вильнюс: Мокслас, 1987, 274 с. [14 MB]
II.
Р. Каразия. Суммы атомных величин и средние характеристики спектров. Вильнюс: Мокслас, 1992, 272 с. [13 MB]
III.
R. Karazija. Introduction to the Theory of X-Ray and Electronic Spectra of Free Atoms. New York-London: Plenum Press, 1996, 311 p.
IV.
Р.И. Каразия. Некоторые вопросы вычисления матричных элементов оператора энергии для сложных атомов. Автореферат на соискание ученой степени кандидата физико-математических наук. Вильнюс, 1968, 7 с. [0,7 MB]
V.
R. Karazija. Configurations with Inner Vacancies of Free Atoms and Pecularities of X-ray and Auger Spectra. Abstract of the Hab. Dr. Thesis, Vilnius, 1993, 60 p. [4 MB]
VI.
Р.И. Каразия, Я.И. Визбарайте, З.Б. Рудзикас, А.П. Юцис. Таблицы для расчета матричных элементов операторов атомных величин. Москва: ВЦ АН СССР, 1967, 102 с.; II изд., испр.: 1972, 105 с. [10 MB]
English translation: Tables for the Calculation of Matrix Elements of Atomic Quantities. ANL-Trans-563. Translated by E.K. Wilip. Springfield: National Technical Information Service, 1968.
Sudarytojas
VII.
The Physics of Highly Charged Ions. Proceedings of the Twelfth International Conference on the Physics of Highly Charged Ions (HCI-2004). Vilnius, 6–11 September 2004. Special Issue of Nuclear Instruments and Methods in Physics Research, Section B: Beam Interactions with Materials and Atoms, vol. 235. Eds. A. Bernotas, R. Karazija, Z. Rudzikas.
VIII.
7th International Conference on Atomic and Molecular Data and Their Applications. Vilnius, 21–24 September 2010. AIP Conference Proceedings. Vol. 1344, New York: American Institute of Physics, 2011. Eds. Andrius Bernotas, Romualdas Karazija, Zenonas Rudzikas.